The waterproof mice appear to be a successful project outcome of leading infection prevention tool providers in the US, the seal shield. The seal shield waterproof mouse is specifically designed to assure a 100% waterproofness after conducting several test sessions while manufacturing process as well as in the industry. These mice are certified as fully submersible mice which prevent liquid ingress to the integrity. These can frequently be washed by water or hospital grade disinfectant solutions multiple times without causing malfunctions during the useful lifespan of the product. Either, you can wipe out, flush off, or sink entirely into a liquid whenever the surface is required to be cleaned. Also, this waterproof mouse can be sanitized by brushing out the dust while working with the mouse.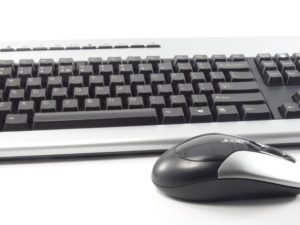 How do waterproof mouse help out to control infections? The mouse is not sealed and open to the environment which frequently becomes a polluted surface. Also, the pathogenic microbes prefer to colonize in a warm surrounding like the pc mouse which generates heat corresponding to the usage time. A thorough cleaning eliminates all possibilities of infection transmittance.
The seal shield waterproof mice have different standard types as USB mice, PS/2 mice, corded mice, RF wireless mice, Bluetooth mice, etc. This computer mouse has an infused SEAL CAP USB protector which protects the product against the water intrusion when subjecting to full submersion. The USB cables of seal shield waterproof mice have a double shielded coverage to accommodate the rigors in hospitals. Also, the additional cable ferrites are included to comply with the high-radio interference of IT equipment.
The seal shield waterproof mice come in different colors and styles by making a matching outlook for the changing environment. Mostly plastic is used to manufacture these mice and also available in several other materials. But all these facilities are only costing the price of a standard pc mouse which worth a lot more.