When you shop for an additional pc keyboard, what kind of stuff that you consider most likely? May be the model number, cable ports and cables, the size, and compounded material. However, only one out of ten shoppers show some care about the antimicrobial protection that the keyboard holds. But the consumer's negligence will not stop the risks arise against human health by the harmful bacteria and viruses lodge in the keyboards.
Mostly the antimicrobial keyboards are required by the healthcare environments which have a high probability of exposing to hospital aided infections. The seal shield antimicrobial keyboards are manufactured by infusing an antimicrobial additive to the keyboard. These keyboards reduce the degree of microbial contamination, eliminate the lodging of pathogenic microbes, and decrease the efficient function of microbes by exhaustion. Moreover, this protector will inhibit the sludge collection in internal cavities and drains of the infrastructure.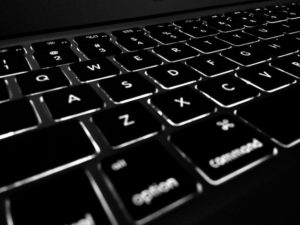 The seal shield antimicrobial keyboards have a range of sizes, types, colors, and styles as to match any surrounding. The types of keyboards include backlit keyboards, TAA keyboards, and standard keyboards, etc. The substances like plastic, glass silicone, acrylic are used to manufacture these keyboards. The seal shield antimicrobial keyboard has different sizes to be compatible with mobile medical carts, wall mounts, and other healthcare applications. The various styles of the keyboards have multiple sizes of cables, quick connect long cables, wireless, Bluetooth, etc.
The seal shield developers, subject the standard keyboards into five step engineering process to create the antimicrobial keyboard which is accustomed to a particular location. The first step is the engineering support which concerns about the antimicrobial need by depending on the performance, usage condition, and durability of the keyboard. Secondly, in on-site testing, the seal shield antimicrobial experts execute a sample mixing of integrity at the specified location. Thirdly, the antimicrobial lab testing determines the right amount of antimicrobial to the product by the microbiologists. Fourthly, the factory supervision handles the implementation and maintenance of the keyboard. Finally, the regulatory compliance ensures the appropriate end use registrations and regulations.