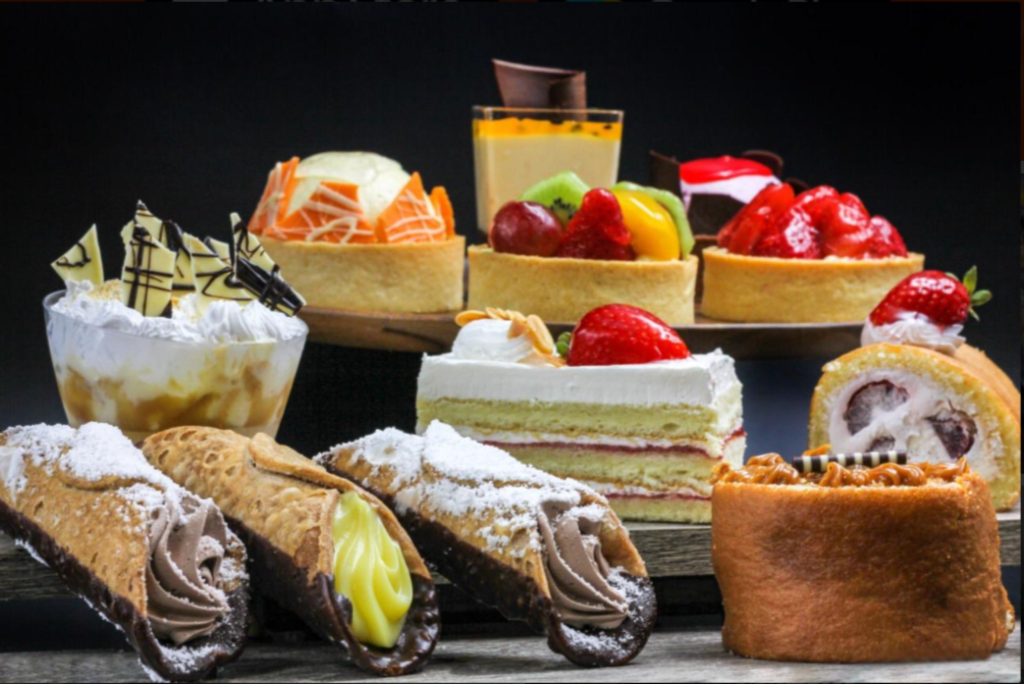 What You Need to Know About Mecatos Bakery
Through their distinctive and improved recipes for the traditional Colombian menus, Mecatos Bakery gives their clients a whole new idea of pastries, breads, and coffee experiences. Mecatos Downtown branch is the origin of the brand which was founded and is headquartered in Orlando, aims to establish a distinctive brand that clients won't find elsewhere. Since 2015, the bakery has served good Colombian coffee, pastries, delectable and filling breakfasts, arepas, and breads. Its branch in Mecatos Downtown branch has been there to serve Orlando locals and city visitors with its delicious traditions This idea isn't just for the company's reputation; it's also primarily to provide their clients with something fresh and fascinating in terms of flavor, scent, and joy.
Specialty of Mecatos
The specialty of Mercato Bakery is fine Colombian snacks and sweets served with their world-famous amazing coffee and distinctive pastry flavors. Through its calming and stylish physical café; locations for reclining and connecting with your favorite people while enjoying the greatest tastes of their expertise, the company focuses on providing Colombian flavors a world-class touch.
Customers may pick any pastry or bread to go with the great flavor of the brand's specialty coffee, which is served as a mainstay on the menu. Mecatos wants to serve the greatest pastries and dishes-salty or sweet-that go well with the robust scent and flavor of Colombian coffee. Beyond their captivating coffee recipe, this bakery also offers fruit smoothies and other hot beverages, allowing the contemporary Colombian eating experience to be deliciously carried throughout.
What to Expect At Mecatos Café
There are more than 25 kinds of preparation of drinks and beverages from coffee, cocoa, fruit smoothies, and teas that clients can enjoy. Thus, Mecatos also offers a wide variety of Colombian Coffee preparations so you can experience the taste of the Colombian specialty in many exciting ways. There will always be a reason to come back to Mecatos!
Together with the brand's best aromatic and tasty coffee and beverage menus, you can pair it with some delectable Colombian and South American goodies like empanadas, Colombian hot dogs, spiced meats, and sandwiches. The brand ensures that everything they serve their coffee with is a perfect pairing to give their customers the most memorable Colombian experience.
Mecatos also offers reimagined pastries and desserts with a Colombian flair to pair with their famous hot beverages and coffee, in addition to the Colombian bread nibbles and delights. Additionally, the stores provide typical Colombian cakes, pastries, and sweets for everyone to indulge in.
Mecatos Downtown Location and Landmarks
Mecatos Bakery and Cafe's Downtown branch is located at 20 N Orange Avenue, Ste. 102A, Orlando Florida, 32801. For inquiries, reservations, and franchising, you may contact phone no. 407-704-3841. Their website: https://mecatoscafe.com/. The store is open from 7 am to 5 pm on Mondays to Fridays, while 8 am to 5 pm every Saturday and Sunday. You can enjoy Mecatos Bakery goodies at home or everywhere you are as UberEATS, DoorDash, and GrubHub can deliver these to your doorsteps or desks!
To get to the main and first branch, you can navigate starting from the famous Lake Eola Park at E. Central Boulevard, you can get to Mecatos Downtown after two blocks to the west. You will reach a new block with Morgan and Morgan building. Turn "Right" onto that street at N. Orange Avenue. Mecatos Downtown Cafe is at Suite 102A, at the end of the Morgan and Morgan building.
Why Mecatos Café Should be Your Next Stop
Coffee and pastry lovers may anticipate flavorful and well-seasoned meat fillings, aromatic breads with the ideal amount of texture, and unforgettable savory treats. Never walk out of a Mecatos store disappointed. Satiate your desires with new flavors which can exceed your expectations and surely, you won't get tired of them!
If you want to enjoy everything in life for a moment, Mecatos has all the best where their clients get to experience the beauty of nature in its surroundings, just like all of its other branches. Orlando's Downtown branch has been stronger than ever as it chooses to spread its traditions toward Orlando's most breathtaking places. You can truly expect wonderful dining and lounging with its calm and serene interiors with the luxurious touches of minimalist that will surely increase your appetites too! Visit Mecatos Café today!