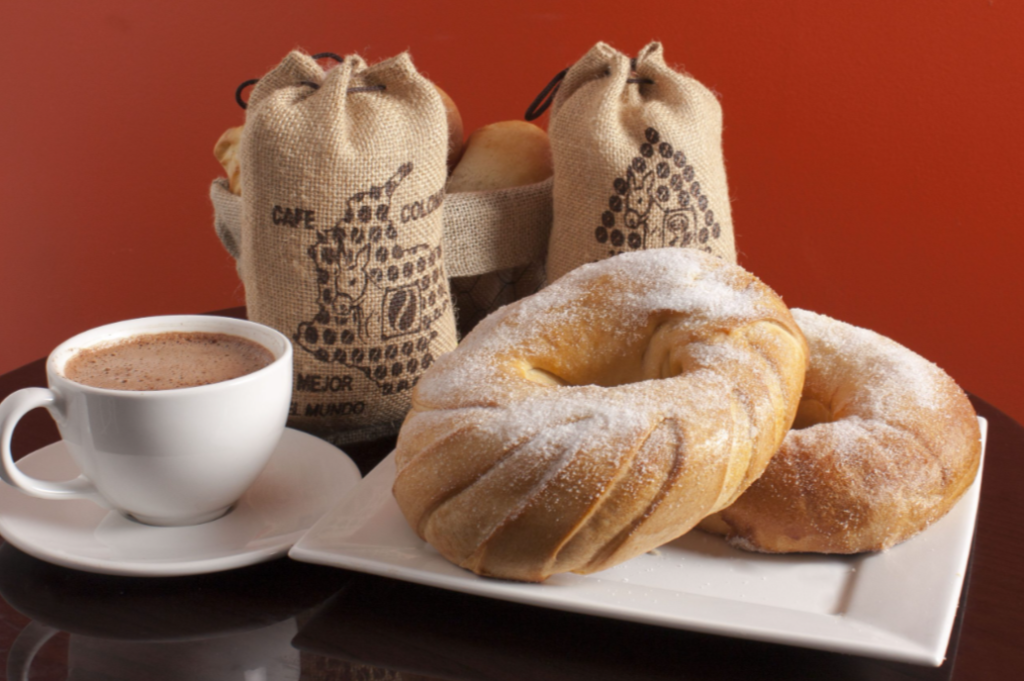 Mecatos Cafe; is a family-run enterprise with a central Orlando location that was founded on a love of Colombian cuisine and Latin American culture. The staff at Mecatos is ready to help you if you're searching for a laid-back and welcoming setting to meet up with friends or take a break from your hectic day.
What to Expect at Mecatos Lake Underhill?
Along with a variety of delectable hot and cold dishes, the staff delivers a lovely assortment of exceptional coffees and cooling smoothies. The main reason to go there is to taste some of their renowned Colombian and Latin American specialty coffees and cooling smoothies. There is plenty on the menu to suit all tastes and diets. Choose from sweet and savory Colombian pastries, specialty coffee, and scrumptious oven-baked pastel pollo, amongst much more. The signature flaky guava and cheese quesitos are a must. Every meal is presented with the love, attention, and care you would anticipate from a family-run establishment.
Where to Find Mecatos Lake Underhill?
You will find Mecatos Lake Underhill at 7790 Lake Underhill Road, Unit 101. Situated opposite AdventHealth on the east side of Orlando, the café is well placed amongst an array of shopping outlets and offices. Opening Monday-Saturday, 6 a.m.-9 p.m., and 7 a.m.-8 p.m. on Sunday, the café is a popular spot whether you're starting the day early or in need of a delicious meal at the end of a hard day. For anyone unable to stop by, delivery can also be made through UberEATS, DoorDash, and GrubHub so there is nothing stopping you from sampling their delicious flavors on offer.
What Is the Atmosphere Like at Mecatos?
Customers visiting Mecatos Bakery and Cafe; can count on an ambiance that is warm, laid-back, and pleasant. You can be confident that, regardless of your background or ethnicity, you will be cared for with professionalism by the attentive staff. Visitors to this roomy and contemporary cafe; consistently talk of "delicious food" and "wonderful service" and return time and time again. The staff are always on hand and willing to offer advice on the menu, whatever your tastes or dietary requirements may be. Mecatos is a must-visit for its incredible flavors and laid-back yet lively ambiance.
What's on the Menu at Mecatos Lake Underhill?
The staff at Mecatos has developed an extensive menu. Their specialty is without doubt their array of dishes from Colombia and Latin America, but the team also provides a range of international choices. This really is a menu that has something for all tastes and preferences.
If you're in need of an early breakfast, why not consider a delightful pan grande con queso, coupled with the team's famous house blend of specialty Colombian coffee? Alternatively, you may choose to try an oatmeal-based avena drink, recognized for its delightful notes of cinnamon and cloves.
If you are heading to the cafe; to grab lunch or an evening bite, you can turn to the selection of hot bites. A must-try is the Arepa Mecatos, a tasty fried arepa stuffed with cheese, lettuce, tomato, ham, beef, and chicken and topped with a fried egg. This is a sure-fire way to put a smile on your face.
For anyone looking for a vegan-friendly option, look no further than avocado toast. Topped with tomatoes and herbs, this is a plant-based favorite that is packed with flavor.
Mecatos Lake Underhill promises to use only the best ingredients to ensure their dishes always pack a flavorful punch.
Choose Mecatos for Your Next Event
The team is an expert at providing fantastic catering, so if you're hosting a larger group, be sure to let the team at Mecatos know. With a full menu on offer and bulk discounts on larger orders available, you can be sure your guests will leave with smiles on their faces.
Don't Forget to Join the Rewards Program
If you live locally, Mecatos has a great rewards program. Download the app and start earning rewards every time you spend. Customers coming back will be able to redeem their points against a range of delectable items on the menu. Great food and drink at even better value-what's not to love?
Why Is a Visit to Mecatos Lake Underhill a Must?
If you're looking for a great place to relax and enjoy some quality time with friends and family, Mecatos is a must. The team's attention to detail and passion for delightful Colombian and Latin American flavors will ensure you leave satisfied and planning your return visit. Next time you're in the area, head to Mecatos Lake Hill. You won't be disappointed.
Mecatos Bakery and Cafe Lake Underhill
Address: 7790 Lake Underhill Rd Unit 101 Orlando, FL 32822
Phone: 407-730-6576
Website: https://mecatoscafe.com/lake-underhill/