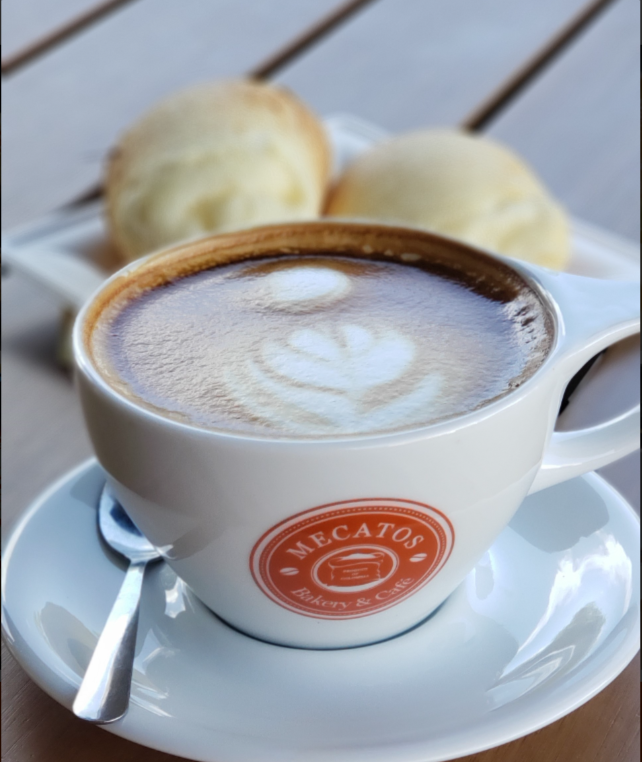 A Close Look at Mecatos Waterford Lakes
What To Expect
Mecatos Bakery & Café is an eatery that has a welcoming and soothing setting. It's a haven for people who appreciate coffee. It's also a haven for fans of authentic food items straight from Colombia. Mecatos serves baked goods, desserts and hot plates of many varieties. Mecatos has been in operations since early April of 2016. Mecatos specializes in Latin American culinary delights and beverages. Guests of the cafe can pick between fried foods, pastries, fruit smoothies, hot chocolate and much more.
Location
Mecatos Waterford Lakes is on Lake Underhill Road in Orlando, Florida. Exact address is 12400 Lake Underhill Rd unit 103 Orlando Fl, 32828. Phone:407-601-3961. Website: https://mecatoscafe.com/. The cafe, true to its name, is in the community of Waterford Lakes. This is a neighborhood that has a soothing atmosphere that's reminscent of so many sleepy All-American towns of decades past. The café is just minutes away from action-packed Waterford Lakes Town Center, a mall that's brimming with dining establishments and retailers of all sorts. It's teeming with clothing boutiques, department stores and accessories shops. Mecatos Waterford Lakes is the perfect place to relax and have a cup of coffee with great pastries on the side after a long day of shopping at the Waterford Lakes Town Center.
Ambiance
Mecatos Waterford Lakes has an unpretentious atmosphere that is contemporary, chic and calming all at the same exact time. Although the cafe has a rather intimate feel, it never feels tight or crowded to guests. The staff members are all courteous and knowledgeable regarding the many items that are on the menu.
Food and Drinks
Customers who go to Mecatos Waterford Lakes can revel in plentiful choices in Colombian favorites. They can choose between first-rate empanadas, pastel pollos, Mallorca sandwiches, Colombian caffeinated drinks, quesitos, pan de quesos and avocado toast, to name a number of diverse examples. Guests of Mecatos don't just receive top-notch foods and beverages, either. They also receive service that's dependable and detail-oriented as can be.
The extensive menu at Mecatos Waterford Lakes features all sorts of foods and drinks that are highly appealing to Colombian culinary lovers. They can order avocado toasts that consist of fresh avocados sprinkled with herbs and tomatoes. They can order Colombian hot dogs that are adorned in everything from garlic sauce and pineapples to ketchup and cheese. People often flock to Mecatos Waterford Lakes to feast on the empanadas. These are a food staple all throughout Latin America. Mecatos guests can pick between delectable beef, cheese and chicken empanadas. Other highlights that are part of the vast menu at Mecatos Waterford Lakes are bacon croissant sandwiches, cheese bread, stuffed arepas, fried arepas, fried beef stuffed yuca, tropical salad, Colombian sausage and mozzarella sticks. Diners who are in the mood for sweets can opt for dulce de leche bread with caramel, ringed sweet bread, coconut bread and even alfajores. Alfajores are cookies that are big hits among people all over the South American continent. Coffee choices include mochas, classic lattes and cappuccinos.
Why You Should Stop by Mecatos Café?
Customers in and around Orlando have so many strong incentives to stop by Mecatos Waterford Lakes for food and drinks. Since the cafe is just a short drive away from the mall, it can be a sanctuary for people who want to unwind after lengthy and chaotic retail therapy sessions. The dining establishment is ideal for people who want to relish amazing conversation while chowing down on mouthwatering treats of all kinds. The prices at Mecatos Waterford Lakes are affordable as well. People who want to feast on Colombian food without spending a lot of money can easily do so.
Mecatos Waterford Lakes is close to so many different businesses in Orlando and Waterford Lakes specifically. The eatery is open seven days a week. Business hours are slightly different on weekends. Diners can choose to get Mecatos food items and drinks delivered straight to their doorsteps. They can pick between delivery service from GrubHub, DoorDash and UberEats.