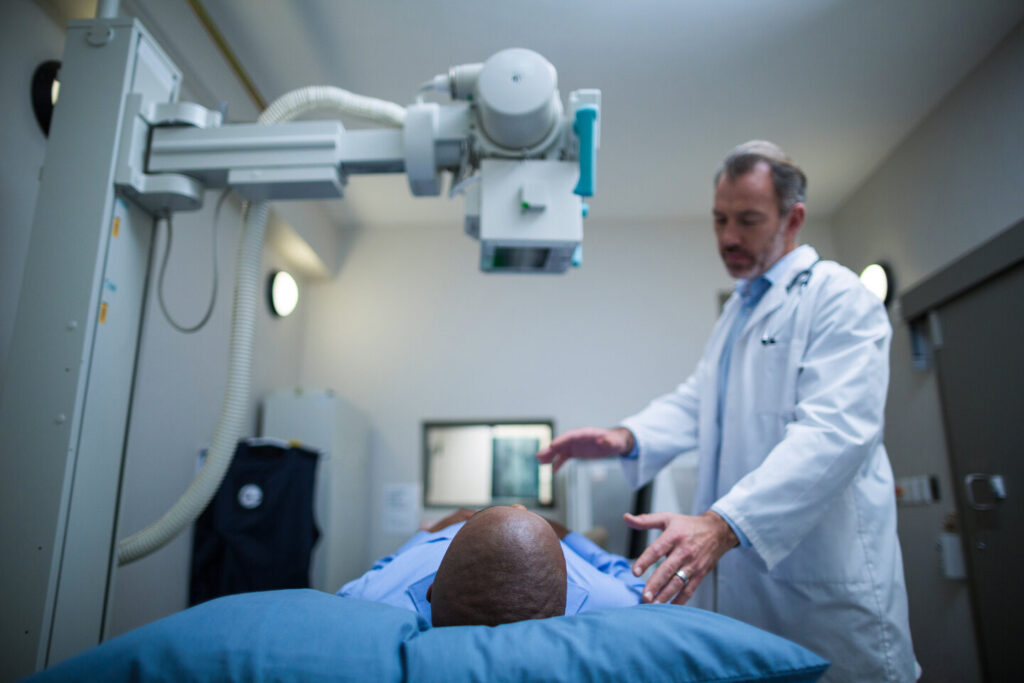 A common question we've found to be existing regarding refurbished medical equipment is whether medical facilities need to line the walls of their imaging equipment with lead. The answer to this question could vary and depends primarily on three factors. Below you can find the factors that may determine the need for a lead lining for imaging equipment.
Each state's lead shielding laws.
While it would be simple for lead shielding regulations to be consistent throughout the country, the fact remains that each state has different laws when it comes to lead shielding. In certain instances, no lead lining is required. Whereas, other facilities require varying thicknesses of lead shielding depending on the radiology system used. Not only is there a difference in the laws, but there is also minimal uniformity when it comes to the names and agencies that enforce these laws. Performing a quick search of your state's official website of radiology safety would be able to provide you with the contact information needed to determine the need for lead lining for your equipment.
Placement.
Once it has been verified on whether or not your facility would require lead lining, the next thing to consider for the type and thickness that your system requires, would be the placement of the system considering exposure to humans. Multiple states have strict laws when it comes to using the system in a room that is closely linked to a waiting room through an outside wall. With that being said, the higher the human exposure, the greater the chance for lead lining requirements.
Procedural costs.
The type of procedures that will be performed would be the final factor that would determine the need for lead lining for your imaging equipment. In certain states, they have exemptions when it comes to fluoroscopic equipment on the routine position of the x-ray source. For instance, you can consider a scenario where your C-Arm has always been facing towards the floor. In this case, you may be covered if your state offers you an exemption. However, if that exact C-Arm is used in multiple different positions which would emit beams off the wall, a different set of rules may be applied to your equipment lead lining implementation.
The quickest and best way to answer the questions you have regarding your medical imaging equipment lead lining requirements and other information is look up your state's radiology and health department contact information to determine the right regulatory requirements for optimal equipment efficiency.
On the other hand, if you're looking to purchase or get more information on refurbished medical equipment, we are more than happy to assist you. At Amber USA, we have a renowned reputation for issuing the highest quality used and refurbished medical imaging equipment in the market. Whether you're looking for CT scanners, MRI machines, used bone density machines, or any other imaging equipment of varying brands, Amber USA has got you covered. Contact us now for more information regarding your purchase!