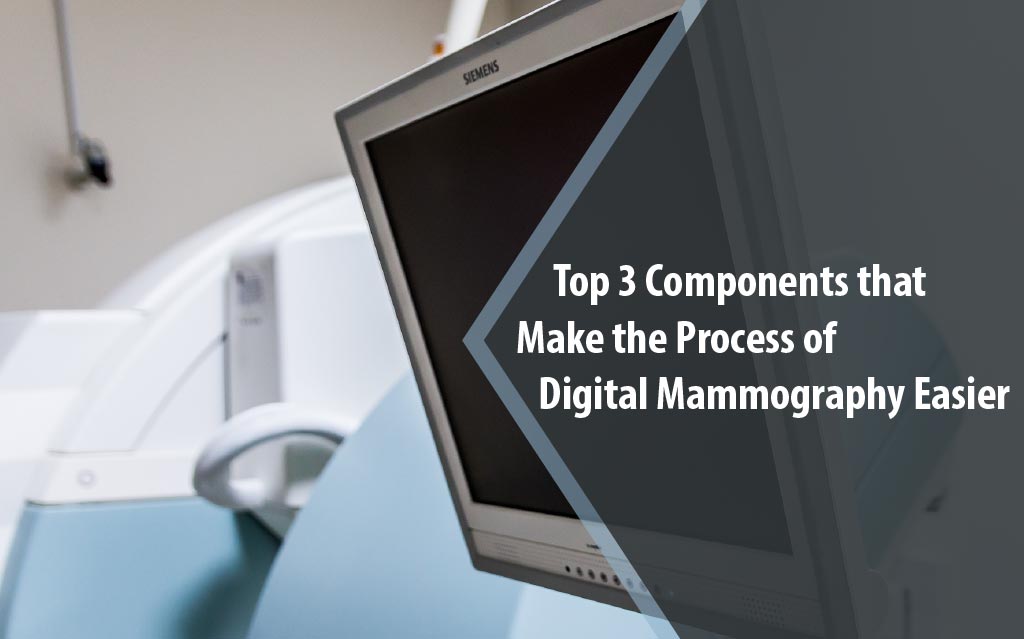 No matter what industry, technology is constantly progressing. Medical imaging equipment is no different. However, if there is an imaging technique that has experienced the most rapid evolution, it would be mammography.
Over the years, mammography has evolved from analog procedures to digital detectors and is currently entering into the age of 3D medical imaging. While it may be incredibly efficient for technology to develop the way it currently is, for medical imaging equipment, it can be quite expensive. That's why many medical practitioners prefer to purchase pre-owned equipment. However, whether a facility is looking to purchase the latest or best equipment, there are additional components of the system that would require consideration beyond the actual mammography unit.
Each one of these components can make digital mammography easier for medical practices.
CAD.

CAD is a computer that is linked to the mammography unit for radiologists to analyze images to be able to detect issues within the breast tissues. The top two CAD units in the market are the R2 Image checker and the iCAD Second look.

Technician's workstation.

All mammography systems should come with a technician's workstation. The workstation should be positioned right next to the mammography system used for capturing the images. However, the workstation may not be right for physicians to analyze the images with the patient after the mammography procedure. Since that is mostly the case, the workstation is typically situated in another separate room where the images are sent after the procedure.

Mammography printer.

Generally, if the technician opts to get a workstation, there may not be the need for a printer. However, they can be useful as a separate entity.
While these components may not be essential for the system to function, they would make the process a little easier. If you're in the market for used and refurbished medical imaging equipment of the highest quality, Amber USA is here to help! Amber USA issues some of the best imaging equipment of the top brands in the world such as GE MRI machines, GE digital mammography machines, Philips Portable x-ray machine and much more!
Contact Amber USA now for inquiries!