A wedding is a big picture, a memento to be carried throughout the coming years. Because of this very reason, everyone wants it to be perfect and flawless. By trying so hard to make everything happen, you might leave out the most important things, one of them being the venue. However, Tampa Wedding Venues are put together in a way as to ensure you will not make a mistake in your choices. We have at least one venue to fit the preferences of any person, with places different from one another.
Although these places vary, they would be the best fit to celebrate your big day. They have the elegance if you are the elite, the proximity to nature if you are quite the natural person, or else cozy interiors if you prefer indoors to the great outdoors.
The latest addition to our set, Cavu is a red-bricked highlight to tie your knot in front of the crowd. Orlo an epitome of elegance will add to the majestic nature of your white-laced wedding dream while the terrace or the 3rd floor of Glazer Children's Museum will be the ideal modern-way to make your memories. Forty-two Ten is for the nature lovers: the spacious backyard is sure to develop a familial mindset, all the same, while adding to the pleasure incited by being close to the lush greenery.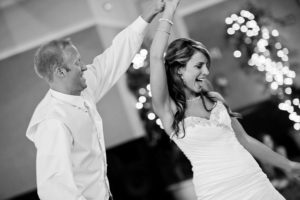 Apart from the above venues, the list of Tampa Wedding Venues is extended with our partnership with other best places in town. Tampa Bay Watch, The Vault are some that are sure to give out a one-of-a-kind experience to everyone. Also, to make things easier for you, Tampa Wedding Venues are paired up with catering services. The professionals at Saltblock Group are determined to create a culinary sensation with the best products. The beverage service has also brought together a variety of local beer, crafted cocktails, etc., served only by safe-serving accredited bartenders.