It is any person's, especially the bride-to-be's dream to have that fantasy wedding you have been dreaming of since childhood. It should not necessarily be limited to the imagination as Tampa Wedding Venues are now providing the best locations in town for you to tie the knot. You will take center stage at the reception, and we make sure everyone remembers that blissful moment at its best. Our venues are sure to fit the crowd, the mood and your expectations when it comes to the big day.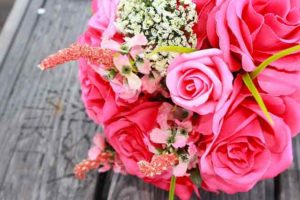 Tampa Wedding Venues are for anyone. By anyone we mean the diverse personalities that prefer different things that can be as opposing as the sky and earth. However, what we offer would be the horizons where the separated meet one another. The following list includes what the Saltblock Hospitality Group provides our clientele which proves our respect towards uniqueness and individuality.
Orlo

Cavu

Glazer Children's Museum

Forty-two Ten

The Vault

Rialto Theatre

Tampa Bay Watch
Once you have taken a look at the above, you will see the different nature of locations. While some offer the proximity to outdoors, the others would serve you like the elegant backdrop of the elite indoors. We have what the frills and gowns desire. All the same, we have what the person of great outdoors desire.
The exceptionality of Tampa Wedding Venues does not stop at that. The Saltblock Group has expanded the parameters of hospitality and integrates catering and beverage services involving only the professionals in the industry. Not a single plate meets the guests without being handcrafted, and the only the finest ingredients are used in the process.
As for the beverage services provided by us, we bring the complete bar experience. Ranging from local beer to crafted cocktails, our safe-serving accredited bartenders will provide you with the best available. We are the creators of innovative, one-of-a-kind sensations, giving a whole new meaning to hospitality.