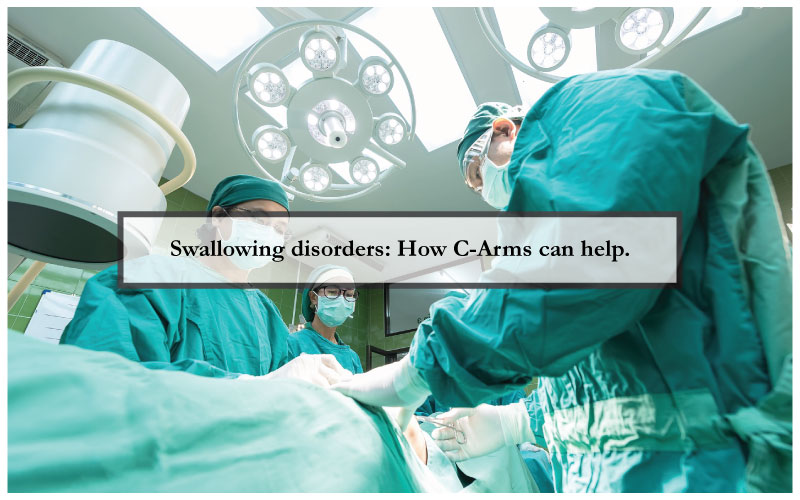 In the past, certain swallowing studies were only conducted in R/F rooms. Currently, however, practitioners have found benefits in performing these studies through the use of C-Arms. In fact, C-Arms can be used in the following scenarios for conducting studies on swallowing disorders.
Catering to patients who have limited mobility.
In these cases, C-Arms can be the perfect option for examining patients who use wheelchairs, or are in stretchers. C-Arms (used c arm for sale) are also a good option for patients who cannot sit or stand comfortably in an R/F table.
Emergency patients.
Necessary swallowing studies can be conducted in the emergency department with a C-Arm. This would save time that would normally be taken to transport a patient for conducting studies in an R/F room.
Independent practices.
When a practitioner uses a C-Arm for swallowing studies, this option can enable them to operate outside a hospital setting. That way images can be obtained immediately without referring patients to another facility that includes an R/F room.
Limitations of this option:
Although a C-Arm can be used for imaging the esophageal modality, this option doesn't allow the user to check for the gastroesophageal reflux the same way as in an R/F room for swallowing disorders.
If your medical facility is fortunate enough to be equipped with both an R/F room and a C/Arm, you could save a lot of time and discomfort in moments where the R/F room just isn't flexible enough to cater to all patients.
For more information regarding R/F rooms or C-Arms, contact Pacific Healthcare Imaging now for inquiries!
Pacific Healthcare Imaging, in addition to their quality services, also issues a variety of used and refurbished medical imaging equipment at an affordable cost.
If you're looking to purchase a used portable digital x ray machine, CT scanner, Open MRI machine, or more, contact Pacific Healthcare Imaging now for more details regarding your purchase!