Florida, USA, is known for its hottest temperatures, but how well can individuals bear the heat without a proper Air Conditioner?
Individuals from Florida are aware of the nearly endless summertime, which means that a working Air Conditioning unit is a necessity in homes to ensure there is a level of comfort available to bear the rest of the year.
If an AC unit is working at anything below the level of optimal efficiency, or if bills keep having a significant increase, this may imply signs that the need for a Maitland AC repair specialist is required or possibly even a new AC unit itself.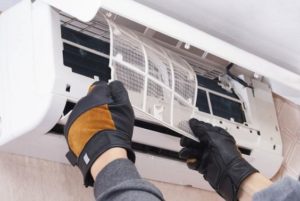 There are a few signs which could imply whether there is a requirement for a new AC unit or not.
AC Bills keep increasing.




When an Air Conditioner begins to acquire problems, it starts overworking to try to receive the same results as if it is still functioning adequately.

Using an AC unit that isn't even being produced anymore.

Constant breakdowns.




Waking up to an unbearable amount of heat isn't the way to be spending the summer. If the AC unit has a continuous sequence of breakdowns, it may be a good idea to consider replacing the AC unit with a new one. However, the question of whether to simply repair it may arise. There are multiple benefits to upgrading the HVAC system with a new one which would allow individuals to enjoy the comfort of a guaranteed system.
Air Tech of Central Florida is a company based in the state of Florida, offering their services to multiple cities throughout Central Florida. Air Tech specializes in Air Conditioning repair and maintenance. Making sure customers are provided with efficient services is a priority for homeowners to be able to enjoy the comfort of their homes during Florida's hottest summer days.