It is easy to forget the mere existence of a septic tank system in your house. After all, as soon as you flush your toilet, everything disappears without a trace being left behind.
Many homeowners forget about their septic tanks and soakage pits. And this doesn't pose much of a problem usually. That is because your septic tank system usually requires any maintenance like once a decade or even less frequently than that. That is unless a significant issue calls for a major repair.
Your septic tanks and soakage pits can usually function well without you having to do much about it. But there are a handful of good practices that can help you wind up with even lesser trouble.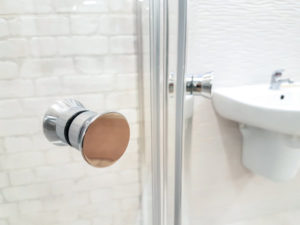 There are microorganisms living in your septic tanks. They help decompose the waste. But if you use harmful chemicals to clean your toilets, they may not be able to stay around. It is important to make sure that you don't use the harshest chemicals of all to clean your toilets. It will end up harming the useful microorganisms in your septic tank.
Another important tip is to use good toilet paper that dissolves well in water. You might never have even thought of it, but this is important. If your toilet paper dissolves well in water, it will pose no threat at all to the system. But if not, it's time to consider going for something better.
Oviedo Plumbing company, Air Tech is always here for you when you need our services. We are known for the best quality plumbing services delivered promptly. Be whatever plumbing emergency, call up Air Tech, and we'll be there to fix it. The time of day or night does not hold us back. So call up to get your plumbing issue fixed at a moment's notice.