It is a must to keep your employees trained and qualified in the proper use of modern technology to simplify their daily activities and to improve their productivity. Not just that, there are certifications of particular training that require renewal on a periodic basis to ensure that the relevant employees possess adequate qualifications to carry out their tasks effectively. As vital as this entire process is, managing and keeping track of the employee training records can be a challenge for managers and other executives. That is where Training Management Software comes into play. An ideal Training Management Software can benefit an organization in so many different ways that will ultimately lead to total quality management.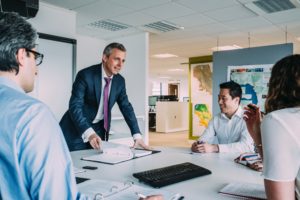 With our HGI Training Management Software keeping track of training programs and everything else involved will be as easy as ever. Training programs can be scheduled prior to the expiration of certifications as the system has been designed to notify end users of certifications that are about to expire. That can be extra useful as you can reduce downtime of the production process due to the expiration of a certification of an employee and also you can keep your quality management process intact.
The best part of our software solution is that there is no need for you to worry about maintaining records of each and every employee's training and certifications. Our Training Management Software has been designed to undertake all such documentation very effectively. All the relevant data will be stored in the database allowing you to retrieve specific records at your will. Whereas manual documentation methods let you down at your times of need, none of the files in the software database will be lost during an upgrade or otherwise. Authorized personnel is provided access to any information at any given time from anywhere in the world. Therefore, none of the authorized personnel will miss out on any important notices or updates.