Task management is a responsibility that has to be taken seriously if you want to complete your projects on time. If it is assumed lightly, you might end up missing deadlines and ultimately not being able to finish the project. But there is no reason for you to fall behind on this. Take up a Task Management Software that does its job.
You will never have to fret about losing out on essential tasks. Your tasks will be organized according to the priority. That is done by allowing you to assign a specific level of priority to each task.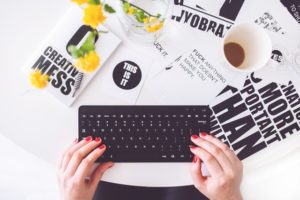 That said you can also follow up on the progress of each task separately but in the same location. Maintaining separate files and shuffling documents will be a thing of the past. It is not an impossible task. Managing all the tasks accordingly can help the firm complete its project on time.
Prompt completion is not always seen when it comes to many projects. That is because they have not utilized a proper Task Management Software for the purpose. It will reduce the time taken in reporting progress and following up on it. Instead, dedicate your valuable time to the more important tasks at hand.
Make way for a Task Management Software that will leave you wondering what you were doing all this time. Don't fret any longer. Our software is all you need to have in place to manage your tasks efficiently. Upgrade to the obviously better option and improve the efficiency of your firm. Time taken to address task management will significantly drop. That is because the software can handle many tasks automatically and also organize everything accordingly for you. Obtain our software solution for your project teams and gain the best out of it. Contact us right now!