Task Management Software is a powerful tool that can bring about project teams in your firm to collaborate better and complete the tasks assigned to them on time and accurately. Not just that, it is the ideal software solution for project managers and team leaders to keep track of the work done by their teams and follow up on those members whose work is not satisfactory.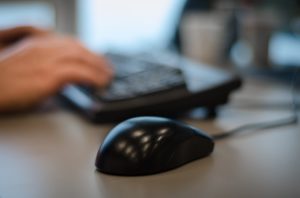 There is no need to wait until the next weekly or monthly progress review meeting to make sure that you are not behind schedule. Instead, with the right Enterprise Task Management Software in place, you can monitor the progress of your project teams on a real-time basis. Make sure that the tasks you have assigned and delegated to your employees are completed on time with the software solution to improve the collaboration among project teams and pave the path to obtain better results.
Also, our Task Management Software is ideal for geographically dispersed project teams that collaborate on a single project from all over the world. It is essential to a tool that provides a shared platform on which the team can share files and access them easily. Our software solution is capable of providing that for you. All the progress is accessible from any location at any time.
That does not mean a compromise in the security of documents and files. You are in full control of which employees have access to what projects at what time. Those employees who have been granted access have no difficulty in accessing files and documents that have been uploaded. Get better results from your employees by improving the collaboration and the efficiency with which they perform the tasks that have been delegated to them. Contact us immediately to get our software solution that will be immensely effective in bringing about all those advantages.