Raleigh Hard Money Loans paves you a Smooth Path for Real Estate Investments
Since Raleigh is one of the leading cities in the United States with a fair prospect for real estate investments, more and more property developers tend to pay attention to such a city. This is going to have quite an appeal for you should you wish to invest commercially on a property or looking for real estate investments for a personal purpose. It definitely would broaden your list of choices. In such an environment, you are likely to be in shortage of money to close a deal that makes you the owner of your dream house, apartment or land. Also, you might want to add to the investor portfolio without putting in a lot of money you own at risk. Raleigh Hard Money Loans are provided to you by Bridgewell Capital just for these purposes; to make you a better investor or a landlord, depending on your will.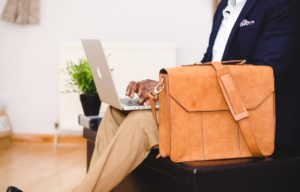 Raleigh Hard Money Loans are for everyone. Bridgewell Capital doesn't discriminate between the financially successful or the damaged credit. Despite the facts that you are self-employed, got bad credit record or both, we provide funds for you looking only at your ability to succeed. Your credit worthiness is not our concern, only the property at stake is collateral.
More importantly, we have prioritized Convenience. We pre-approve your project within five minutes, and the whole project would cost you ten or fewer days to complete. A fact to remember: Bridgewell Capital hardly says No to you. We are determined to satisfy everyone provided that they are capable of handling the payback scheme.
To avoid a negative aspect of hard money lending that comes with the repayment schedule being short term, we have customized the loan programs as follows, tailoring them to standard requirements of real estate investments, separately.
Investor Rehabs

Rental Properties

Refinance cash-outs for Investors

Commercial Property Loans for Investors
Raleigh Hard Money Loans with Bridgewell Capital is not only funds for investors; it is a package deal. We have extended our services to guide you in the sector by providing expert assistance and directions to make you professional realtors. Even for individual investors, we provide exclusive services such as Proof-of-Funds Letters, Project Consulting, and Refi-builder.
We believe trust worthiness is a major factor affecting the choice of a private lending company. Money Loans Raleigh/Durham, NC, Bridgewell Capital is registered with the Nationwide Mortgage Licensing System and has provided more than $200 million for our borrowers. Raleigh hard Money Loans are offered by the experts in the sector that have gained 30+ years of experience.