What Harms Your AC? Can it be the humidity levels? Yes, you've got your answer right there. Very high or very low humidity levels can cause damages to your AC system. The best HVAC systems have their own humidifiers and dehumidifiers to regulate the level of humidity inside.
Your AC needs to be able to cool the indoor air by removing excess heat and moisture. When humidity levels spike up, that makes it harder for the AC to do its job. But this increase in humidity is inevitable during the hot summer days.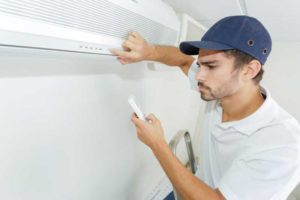 Does your skin feel clammy? Is there a musty odor resulting from dampness inside your home? These will tell you that your humidity levels are too high. What can you do about these unpleasant occurrences and help your AC function better?
Merely increasing the capacity of your air conditioner will not do it. The key is to make use of a dehumidifier. You can have it installed on to your HVAC system and retract the moisture from the air. By regulating the humidity levels inside your home, you can make sure that your AC does its job. That too, effectively and without spiking up the energy bill. You'll notice that you'll feel more comfortable indoors and the musty odor will be removed entirely. Also, prepare to witness a drop in your energy bill. As your AC won't have to work as hard to do its job.
Considering it time to install a dehumidifier in your home? Or simply wanting to make sure that your AC is ready for the summer? Whatever it is, call Ocoee AC Repair company, Air Tech to get it done. At Air Tech our technicians are experts at indoor cooling. Entrust the maintenance and repairs of your AC to our specialists at Air Tech. We pride ourselves in providing a prompt, efficient and cost-effective service to our clients.