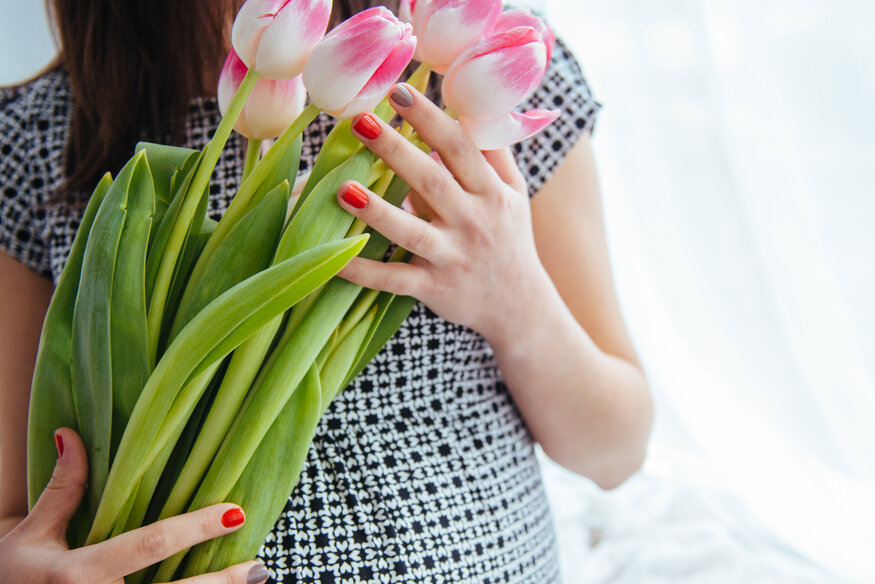 Do you have a child of your own? Would you like another person to have a child through you? If your answer is yes, then you could make a good surrogate mother. By becoming someone's surrogate in 2021, you can make their dream of having a baby come true. The surrogacy process is a journey you should begin only if you are armed with the right information. This article will educate you on how to become a surrogate in the New Year.
Table of contents
· How to begin the surrogacy process
· How to prepare for surrogacy
· Documents to have after approval
· Make someone's wildest dream of having a new baby come true.
How to begin the surrogacy process?
Before starting this process, make sure you are entirely sure you want to do this. Then, involve any person who might be affected by this decision. To start, do the following:
If you are married or have a life partner, let them know about your choice to become a surrogate mother. If you are a single woman, talk about your decision with your mother, father, or a person you consider your next kin. It is vital to discuss this matter with family because they matter to you, and you need their full support.
Select the best surrogacy agency in California. An agency that understands the entire surrogacy process should help you. Once you have chosen the best agency to work with, ensure that you know their main requirements.
Fill an online application form. In most cases, the form is simple to fill. You can fill it immediately, even when you plan to become pregnant a few months after. The information you will share will help the agency finish your screening process. Once you are ready for pregnancy, they will use the data to find a suitable match for you.
How to prepare for surrogacy?
During this step, you will prove that you are eligible to carry a child in your womb for someone else. So there will be:
· Initial phone interview – This interview will happen only if your application form gets approval. It is normally done on the phone, and it's all about the screening process to see if you can become a surrogate. As you will face an interviewer who was once a surrogate, there is no reason to panic. During this step, you will be told about the hopeful parents you are about to help get a new baby.
· An interview with a counselor – This second interview will be more in-depth and thorough than the first one. You will meet an expert who will prepare you mentally for the pregnancy and the whole surrogacy thing.
· Meet a surrogate support group in an arranged meeting – The selected surrogate agency in California will request you to attend one of its meetings with other surrogates from your local area. You then can listen to their positive stories about being a surrogate, embryo transfer, pregnancy test results, pregnancy journey, and related stuff. By the end of the meeting, you will have a sense of belonging.
· Facing a testing process – In this step, you will endure a thorough testing process. The agency does this to determine if you have a social disease, abuse cigarettes or drugs, and have a criminal record. The results of this testing process will help the agency decide if you can carry a pregnancy safely and successfully.
· Insurance policy review – In this step, the aim is to determine if your medical insurance coverage can pay for your gestational surrogacy pregnancy. If you don't have a cover, the agency will not drop you. It will get a cover for you.
Documents to have after approval
After passing the approval stage, the process is not complete. You will need to have some documents to help the agency complete some other steps. So, make sure you have medical records that you got during your past pregnancy or pregnancies. It is also essential to carry your recent pap-smear test result and any document showing your body's overall health. If you work, ask your personnel manager to provide a copy of your medical insurance coverage details. If you are not working, visit the insurance company website or go to their physical premises.
Make someone's wildest dream of having a new baby come true
Now you are about to become someone's surrogate and carry pregnancy within about two to four months since the beginning of the surrogacy process. By the end of the process, most women are usually decided whether they want to be surrogates. The same will happen to you, and you will be psychologically ready to face the challenge. There will be fair compensation in the end, and you will feel genuinely happy for changing a couple's life for good.
Do you now wish to try surrogacy in California in 2021? If so, you need to work with the best surrogacy agency in California 2021: Made in the USA Surrogacy. The company owners have prior experience as surrogate parents and know that it takes a compassionate heart to become a surrogate. Made in the USA Surrogacy Agency will become your resource and full-time support as you carry the gestational surrogacy pregnancy to term.